Passionate journalism and press work
I wanted to become a journalist while still at school: meeting interesting people, reporting in word and pictures about fascinating activities, explaining complex issues in an understandable way – that was my wish.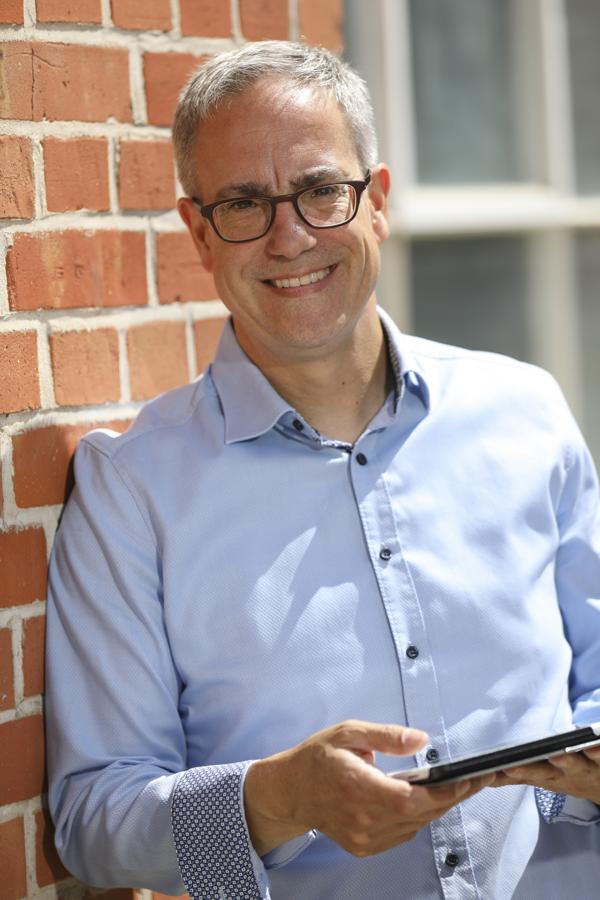 I went the classic way from dream to reality. It led me from the school newspaper to the local and national daily press to internships and freelance work on broadcasting. In the course of my traineeship, I finally arrived in specialist journalism – and have stayed there to this day. The complex technology and the wide range of possible uses of commercial vehicles, construction machinery, agricultural and forest machinery are my passion. With my enthusiasm I want to infect others!
But working successfully as a journalist today means much more than just writing. During my previous professional career from trainee to editor and to editor-in-chief of leading magazines in the B2B and B2C industry, I have continuously expanded my skills. To be the host of a congress and the organization of the lecture program is also part of my competences.
Professional milestones
since April 2020: freelance journalist
January 2010 to April 2020: Editor-in-chief – initially from lastauto omnibus, in the following years also from WERKSTATT aktuell (from 2013), FERNFAHRER (from 2014), eurotransport.de (from 2017), EurotransportTV (from 2018).
Founder and program organizer of the DEKRA Commercial Vehicles Outlook Conference (from 2011, until 2013 known as lastauto omnibus Commercial Vehicle Outlook Conference) and the Used Equipment Forum (from 2017) as well as the WERKSTATT aktuell symposia (from 2018)
2007 to January 2010: managing editor TRANSPORTER MAGAZIN
May 2003 to November 2007: editor trans aktuell
Change to EuroTransportMedia Verlags- und Veranstaltungs- GmbH, Stuttgart – the joint venture between Dekra, Motorpresse Stuttgart and VF Medien
Journalistic training
April 2001 to May 2003: Traineeship at BertelsmannSpringer Science + Business Media I Verlag Heinrich Vogel, editorial houses: Fahrschule, Omnibus Revue, Verkehrsrundschau, Trucker
1997 bis 2001: Freelancer for the daily newspaper Main-Post, local editorial office
July to September 1996: Internship at Hessischer Rundfunk – radio. Editor: Economy, social affairs and agriculture. Continous work as a freelancer
February to March 1995: Intern at Main-Echo, local editorial office. Continous work as a freelancer
School career
1994-2001: Studied political science, public law and sociology at the TU Dresden and the Julius Maximilians University in Würzburg
1994 Abitur Friedrich-Dessauer-Gymnasium Aschaffenburg